Treatments
Body Treatments
Clatuu 360° Freeze (1 hour) $300 per area/applicator
The Clatuu fat freezing treatment is the ultimate solution for reducing stubborn fat that is resistant to exercise and diet intervention. It
RF Bipolar Endermologie (1 hour) $199
Radio Frequency (RF) is a non-surgical, non-invasive treatment designed for body contouring, skin tightening, cellulite reduction, and fat removal.
Ulfit HIFU Ultrasound Body Contouring $750 per area
Ulfit Body Contouring has been designed to target stubborn fat in specific areas making it possible to achieve the beach body of your dreams.
TruSculpt ID 2/4 Hand Pieces $599/$1199
Safe and effective, truSculpt® iD is clinically proven to permanently eliminate fat cells in stubborn areas by up to 24% allowing you to get the body you want, even in areas that have been resistant to diet and exercise.
Injectables
Cosmetic Injectables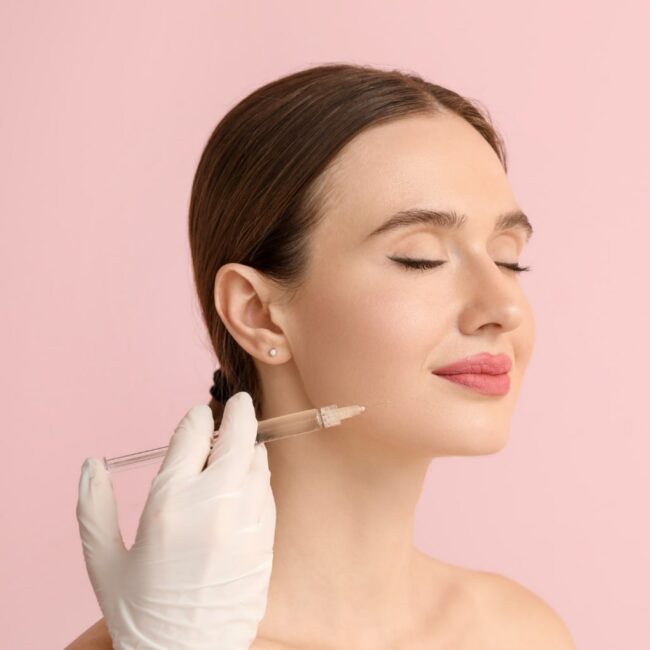 Anti-wrinkle injections from $149
Stop wrinkle formation from its origin.
Dermal Fillers from $399
Dermal fillers are perfect for adding volume and rejuvenating the skin.
PDO Threads from $549
PDO threads are hair-thin dissolvable sutures inserted under the skin that stimulates collagen and elastin production to tighten and rejuvenate the skin quality.
PRP Treatments from $549
PRP uses your own body's nutrients from your blood to stimulate growth and regeneration.
Hair-loss Treatments from $499
Stimulate hair growth with our hair loss treatments provided by our team of expert clinicians.
Treatments
Face Treatments
Skin Assessment (30 minutes) $39
This assessment will give you a treatment plan to bring out the best in your skin.
Diamond Microdermabrasion Facial (1 hour) $89
The perfect treatment for improving skin tone and texture.
Medical-grade LED Light Therapy Facial (1 hour) $99
LED Light Therapy effectively rejuvenates the skin, repairs sun damage, kills bacteria and acne and other skin problems.
Micro-needling (1.5 hour) $199
Micro-needling is a minimally invasive procedure that is used to treat skin concerns such as scars, pigmentation, fine lines, and stretch marks by encouraging collagen production.
Ulfit Non-Surgical Facelift $2200 full face / $3300 face & neck – per session
Ulfit is a non-invasive treatment designed to freshen and rejuvenate the face without surgery.
Treatments
Peels & facials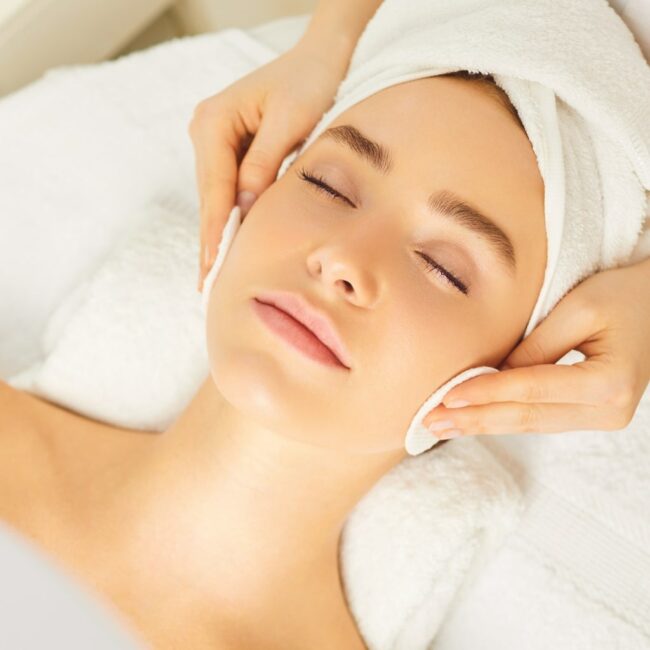 Oxygenating Enzyme Peel (1 hour) $129
An instant 'pick me up' to awaken, renew, and smooth even the most tired of skin.
Pumpkin Enzyme & Fruit Acid Peel (1 hour) $129
An effective peel for all skin types. Ideal for the treatment of sun damage and ageing correction.
Pomegranate Enzyme Peel (1 hour) $129
This treatment is the ideal entry-level peel to boost hydration. Suitable for sensitive skin.
Alpha Beta Peel (1 hour) $149
A resurfacing peel designed for intense skin correction and transformation.
Collagen Deluxe Facial $149
This facial is an intensely hydrating treatment designed to achieve smoother, rejuvenated skin.
Catalyst Retinol Peel (1 hour) $129
The perfect Vitamin A peel for those looking to repair and correct their skin.
Bio-White Peptide Peel (1 hour) $129
High-strength Vitamin C peptide peel for pigmentation, and uneven skin tone.
NCTF Skin Booster (1 hour) $349
NCTF provides deep hydration and a boost in elasticity while also treating fine lines.
Fillmed Paris Medical Peel Facial (1 hour) $289
A premium chemical peel formulated with gluconolactone to stimulate the renewal of the epidermis using the French Fillmed formulation.
Ready to become the best verison of yourself?
Book a consultation now.